The Anatomy of a Diamond
Depending on where you are at on your journey to researching the perfect engagement ring, you may be familiar with the concept of the 4 C's. While we believe that if a ring is beautiful and feels right, factors like these don't necessarily matter, we appreciate that our customers want to be informed so that they can purchase withconfidence. The four C's are: cut, clarity, color, and carat.
Cut
"Cut" refers to the way the rough gem was sliced and faceted to increase its brilliance. Different cut names are a way of labeling different proportions and shapes. A brilliant cut diamond and a rose cut diamond both reflect light differently. Brilliants shine and are super glittery in the sun, while rose cuts have a soft, romantic, subtle sparkle. Baguette cuts are rectangular shaped stones reminiscent of Art Deco. Marquise cuts are boat shaped, and so on.
Clarity
All stones have natural inclusions in them. We don't like calling them "imperfections" since those unique characteristics are what makes gems one-of-a-kind. Diamond clarity is rated from FL (which means flawless and is very rare) to I3 (visible, and big inclusions). Most of the stones we carry fall somewhere on the higher end of the middle of the spectrum, where inclusions exist but can only really be seen under a microscope so they do not disrupt the beauty or sparkle of the diamond.
Color
White diamonds are always graded on a color scale. The scale runs from a pure white to yellow, D to Z. This scale is used just for white diamonds (excluding black, pink, and champagne diamonds). Our white diamonds typically sit on the G to H side of the spectrum.
Carat
Diamond carat is the unit of measurement used to describe the weight of a stone. While it is also an indicator of a diamond's size, this will vary depending on how the diamond is cut and displayed.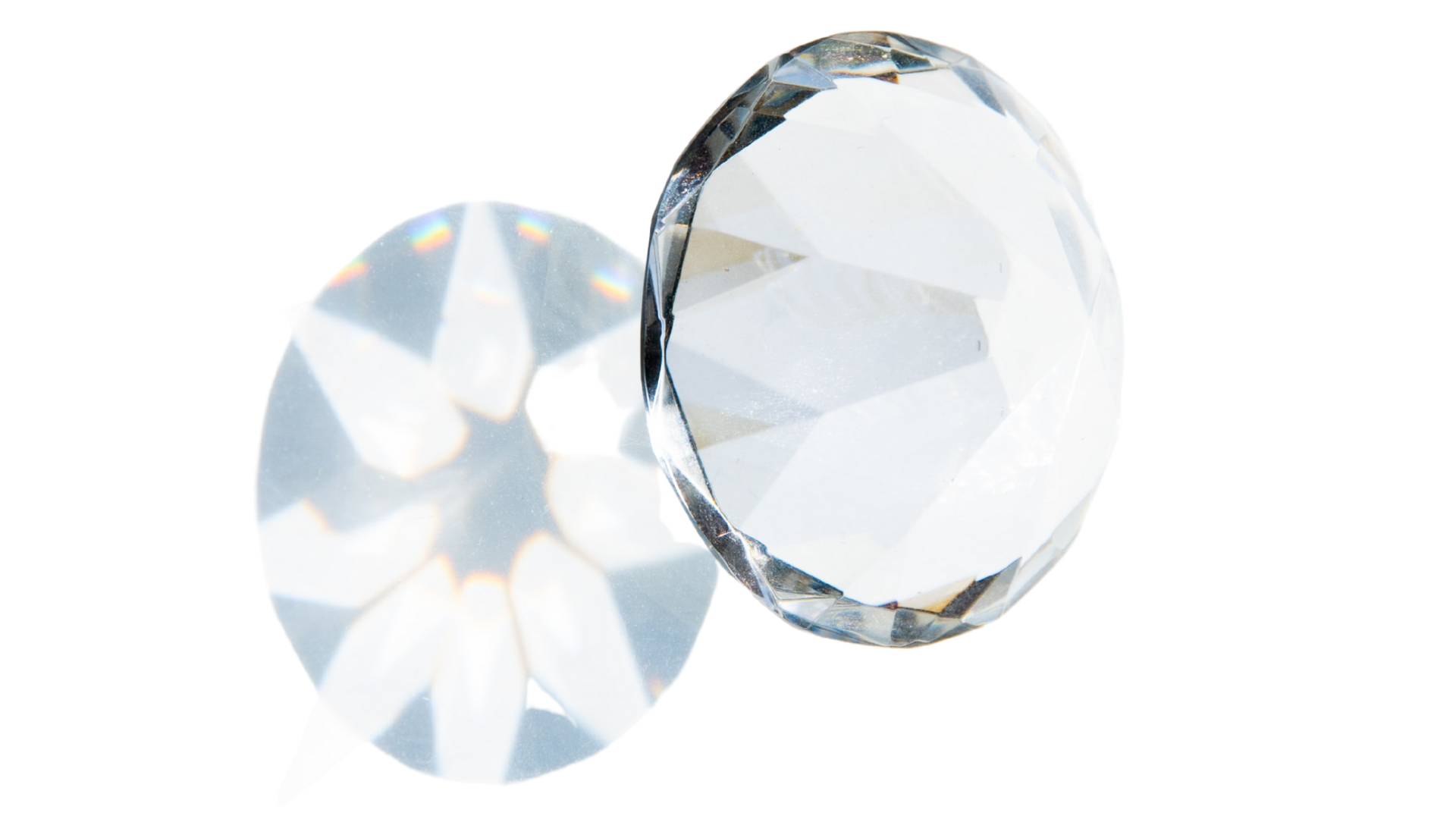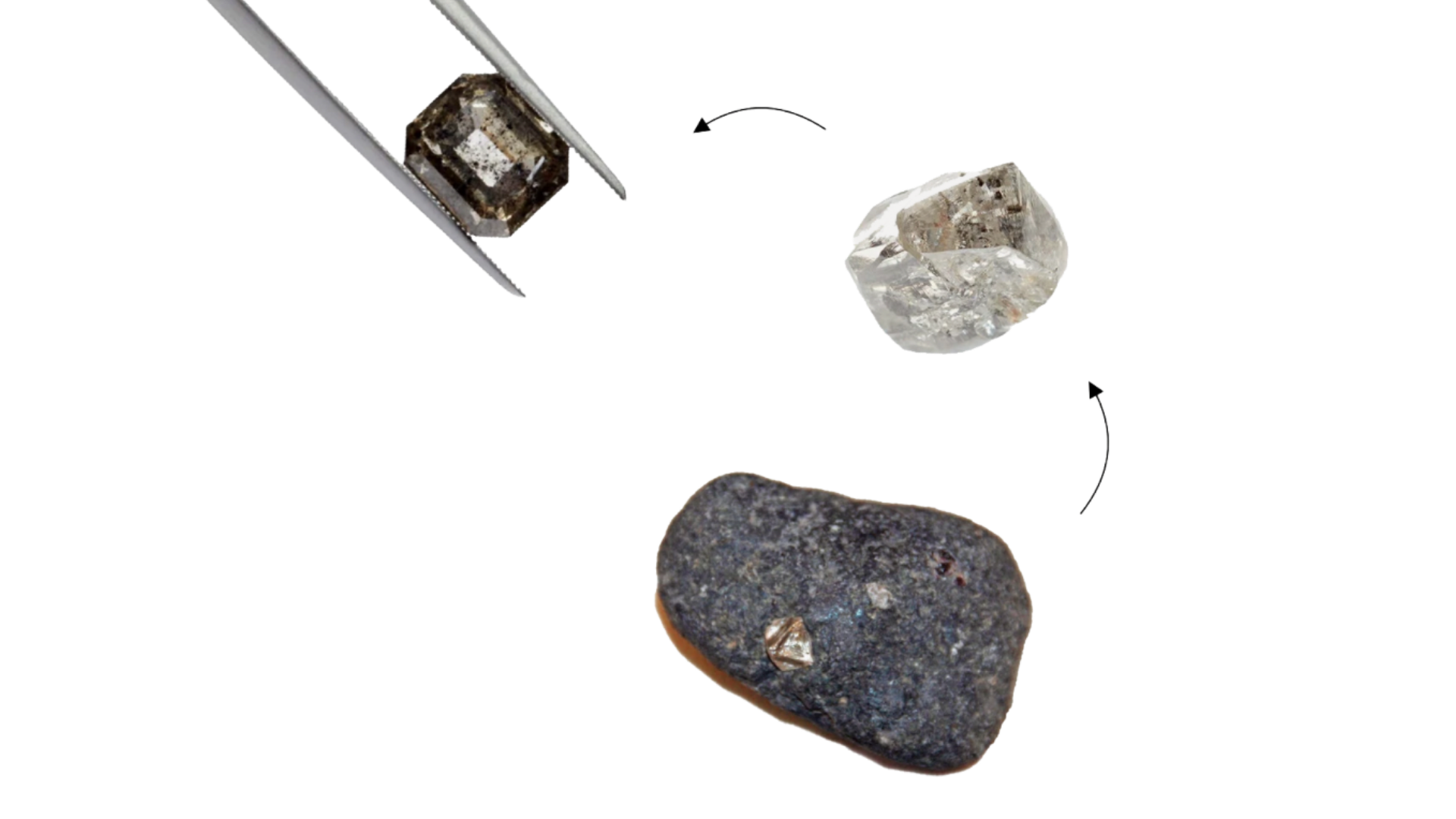 Selecting Your
Diamond and Gemstones
The embryo, the life of the stone. the inner world. amber moment in time. The characteristics that you want your diamond to have are entirely your preference. Our Bridal Atelier can help you choose the diamond that best suits your taste and budget. Whether it's tweaking cut, clarity, carat or color, our expert team of jewelers will make it work!